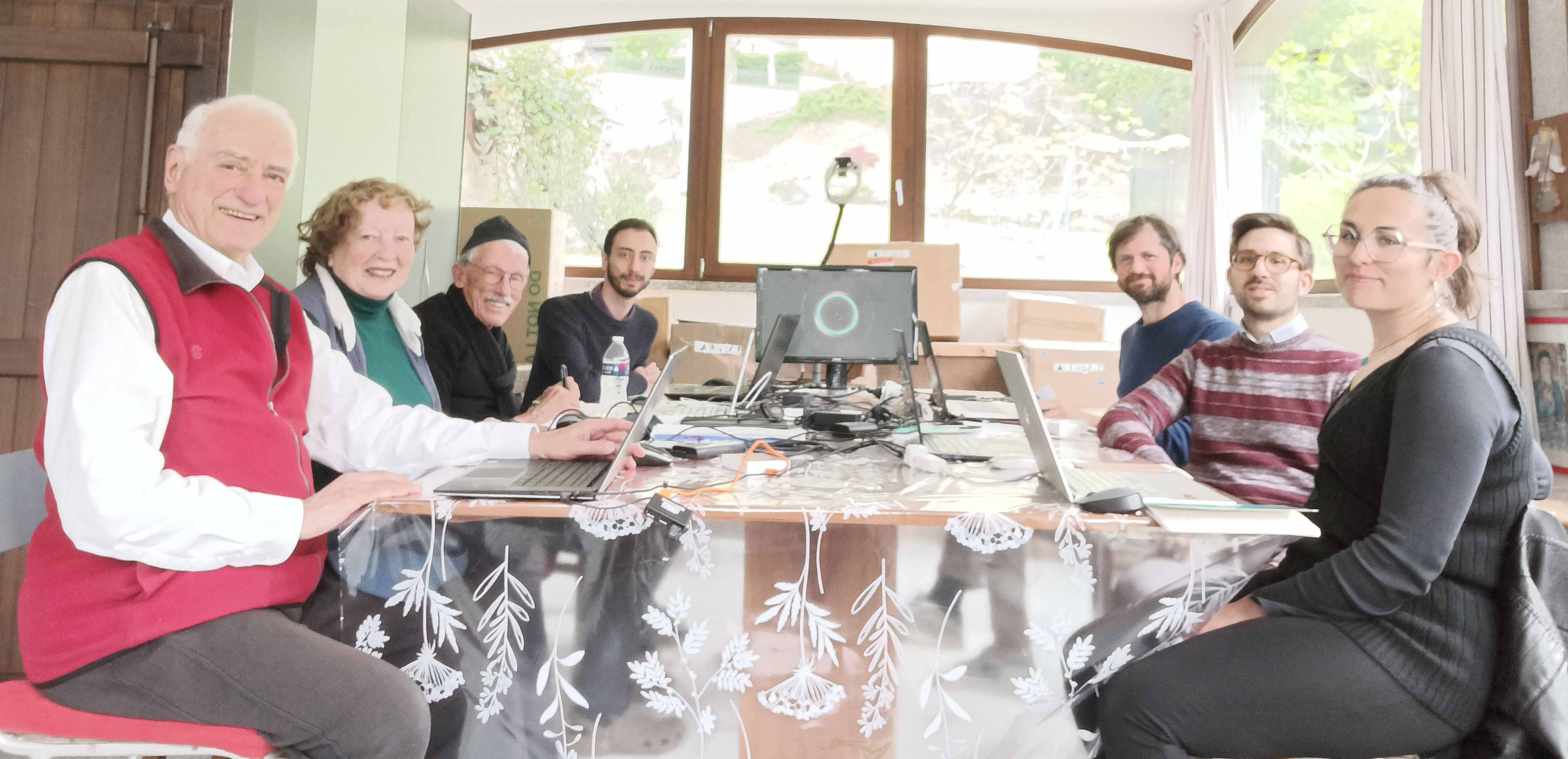 In the picture, from left to right; left side: Giorgio Buccellati, Marilyn Kelly-Buccellati, James Walker, Bernardo Forni; right side: Lorenzo Crescioli, Marco De Pietri, Jessica Scaciga
Back to top: Beola 3 May 17-23, 2023
Report
A report of the workshop can be found at this link.
A brief PDF version of the same report (without images) can be downloaded at the following link.
Back to top: Beola 3 May 17-23, 2023
Recording
Here you can watch the recording of the entire meeting taken on Thursday, May 19, 2023, from 4PM to 7PM, CEST (available for staff only, through ID and PW).
Back to top: Beola 3 May 17-23, 2023
Useful material
Useful material accessible to members of the staff through ID and PW:
Back to top: Beola 3 May 17-23, 2023